new Joe Dub interview at hiphopcore.net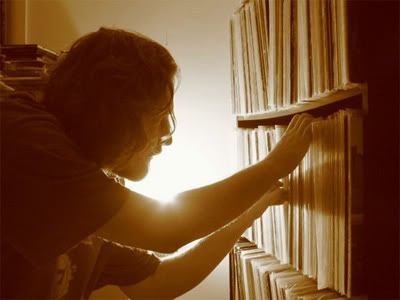 Quite the informative Joe Dub interview! This one covers everything from growing up in San Francisco, to Westcoast Workforce reunion rumours, thoughts on the evolution of the undergound rap scene, living in Hawaii, detailed news about his up and coming project with Ellay Khule, anecdotes, stories, and quips.


"Around 86 or so I remember listening to KPOO (local hip-hop radio station in the bay) when they had dj's like ..KK...Marcus Clemens and Dan the Automator. One night I remember they played Eric B and Rakim "Check out my Melody," Mixmaster Gee "The Manipulator" (check artist), BDP-"My 9mm Goes Bang" and Just Ice "Latoya" in succession. I recorded that show still have that tape in fact. Anyways, once the show ended at that moment I knew I wanted to do this shit seriously. The beats moved me but I was more trying to rap then. It wasn't till 90 or 91 when I into making beats.
As far as records that inspired me rapwise? I was a fan of all of the old stuff. Flash, Kurtis Blow, Spoonie G, but it was the progressive shit that had me buggin. Anything that Kurtis Mantronik did..Just Ice (dopest mc of all time imo)...T LA Rock...all that...Schooly D was like a surrogate father to me as a child. Quite the role model!!! hahahahah!!" [Rest of the article....]
Many thanks to pseudo for his non-standard questions, and to the great French e-zine
hiphopcore.net
for their support!
Hip Hop Core
Asita Recordings
La2thebay