Digging Documentary - free video
*July 16, 2005 The link to the digging video has been uploaded again do to overwhelming request.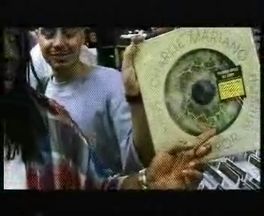 Excellent documentary about digging for records made by some vinyl heads out in Europe, if I'm not mistaken. Honestly, I prefer this to the Deep Crates DVD, if only based on production value. This documentary is a bit older, but still contains alot of relevant info. It features good in-studio interviews with Pete Rock, Diamond D (not sweaty), Evil D, the Beatminers, and more. -thanks to djobserv for the link

Digging Documentary (30 minutes)



Big Daddy Magazine, april 2002:

"… a fascinating half-hour documentary covering (…) the
art of digging for records and hip-hop production. Filmed
in New York, it features some of the greats talking
shop…"


Edit: I'd also like to note that I recently discovered that this film was put out by Busybody Films in Denmark. They have a new film out called "Who's Next" that focuses on "new blood" in New York, and is available at sandboxautomatic.com.