Jeremy Fish - I'm With Stupid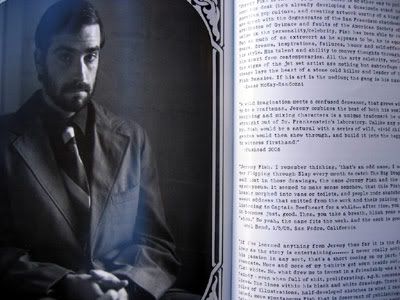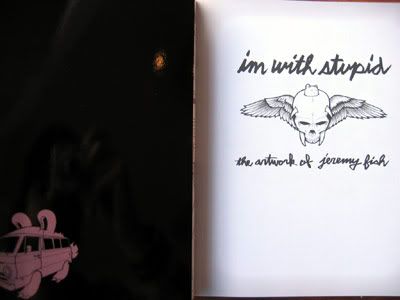 Asita friend,ultra-talented artist, and all around nice guy, Jeremy Fish (he's the dude who did our Walk shirts!) is hard at work making moves in the real world. Check out his new book "I'm With Stupid" featuring his trademark illustrations of boobs and animals and beautiful black and white photographs. Either of these can be purchased on the Fecal Face site.

"Im With Stupid" by Jeremy Fish
(learn / buy)

STRANGEco & FIFTY 24SF's Silly Pink Bunny Van
(learn /buy)



Short Fish bio:


SF-based Jeremy Fish is a storyteller whose tales combine humor, social observations and personal experience through illustration, painting, screenprints, murals, and sculpture. He is also the godfather of the global army known as the Silly Pink Bunnies, and co-owner of a small skateboard company called The Unbelievers. In the last two years Jeremy has been fartunate enough to travel to many new places and share his work in Tokyo, Munich, Milan, Vancouver, Zurich, and a mobile art tour across the US. Jeremy enjoys old dodge vans, the color brown, pretty girls, long walks, on the beach, The Big Lebowski and most things.



Please support the art/the artists/and the music and culture you love!