Joe Dub interview in Issue 10 of Undergr(s)ound magazine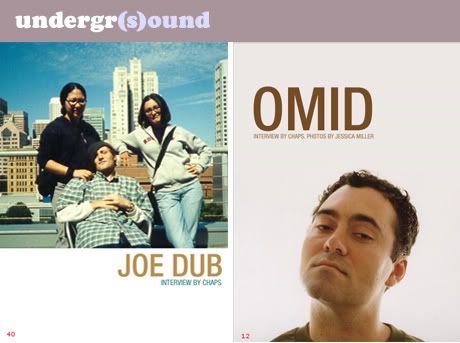 Check out Issue 10 of Canada based undergr(s)ound for a brand new interview with Joe Dub. Joe discusses his production set up, relives a crazy busride with Subtitle in SF, and clears up some confusion about his many names (Old Joe, Young Joe, Joe Dub, etc.) This issue also includes a good interview with super producer Omid.

Underground Sound Magazine

Phongraphique - Also check out their store/distro for Asita merchandise as well as lots of hard to find music, with a focus on Canadian and Westcoast underground artists. They have a good promotion right now for your choice of 5 bully 7" for $30.