Dennis Richmond retires after 40 years at KTVU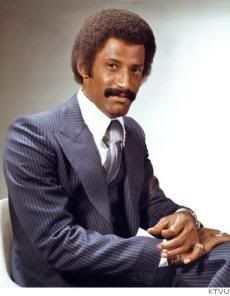 "Dennis Richmond got the news first.."

"Dennis Richmond's career story is the stuff of legend.

In 1969, while working for the station as a part-time clerk-typist, Richmond won a scholarship to a special journalism program at Columbia University in New York. Upon completion, he returned to KTVU Channel 2 and covered major Bay Area stories for the next seven years."
San Francisco television anchor Dennis Richmond retires after an amazing 40 year run on KTVU. It's a pretty profound landmark for all Bay Area natives, most of whom have grown up with Richmond's no nonsense delivery of the local news.
dennis richmond sf chronicle article
dennis richmond ktvu slideshow
Labels: dennis richmond