New songs ft. Ghesol, Painkillers, and How Many Pt 2!
These are early unmastered copies, but the songs, will eventually appear on a project that we have planned for later this year.
Some background:
The first one, features Hawaii and Human Amusement's own Ghesol, Shanon, and Joe Dub, with EVS on production. It's called "Night Mode," and I like to call it the "lightsleepers" song. It's basically about Honolulu nightlife.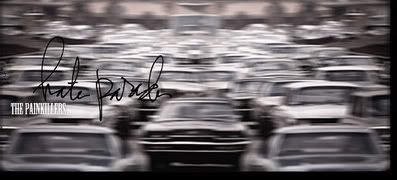 The second song is a Painkillers, until now, unreleased album track called Thursday Service. It was produced by Alex 75 and features a rough reggae style beat and echoplex.
Last but not least is a sequel of sorts to the "How Many" posse cut song that Tommy V released on 7" in 2001. It features all of the la2thebay mainstays, including: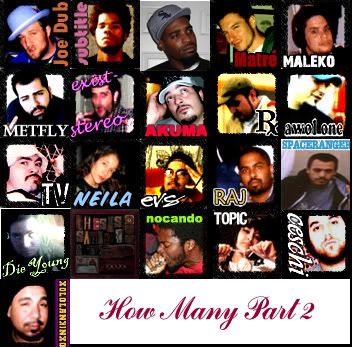 joe dub,subtitle,premonition,matre,maleko,andre legacy as met fly,exist,akuma,liferexall,awol one, tommyv,neila,evs,raj,spaceranger,die,thesissahib,nocando,topic,ceschi,xinxo.
Listen / Streaming Here
Check out the Live in 75 tracks while your at it!
evs myspace
ghesol myspace
la2thebay.com