Mestizo - ELECHOLO EP [free download]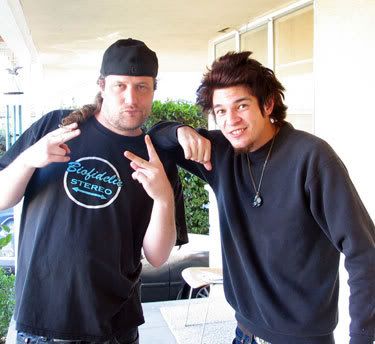 [ apropos to nothing, i'm way behind on updating the photo gallery ]
We've been looking forward to Mestizo's new album ELECHOLO for a minute now. It explores new electronic territory with beats from D-styles, Megasoid, Lazer Sword, and more. I believe the full release will be available soon on 2mex's, Team 2mex imprint. Mestizo is generously serving up a free downloadable EP version via his myspace page.
****
I just put up the Elecholo EP for download and also one joint off my new mixtape "Hard Times" mixed by Kip Killagain. Lots of ruff mixes and underground ground style recordings.
Enjoy I'd rather put all my music out for free, but some times it just don't work out like that.
Goto www.myspace.com/mestizoid to get the jurnts.
Peace
ZO

myspace.com/mestizoid