Hunter S. Thompson: Rum Diaries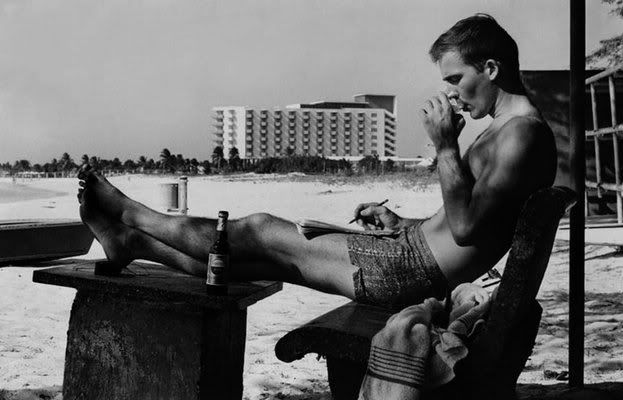 Hunter S. Thompson wrote the Rum Diaries at the age of 22.
As I revisit this book for the third time, it's a fact that never ceases to amaze me. Set in San Juan, Puerto Rico, the Rum Diaries chronicles the misadventures of a pre-Gonzo Thompson, a young journalist in a foreign land. Though I'm a big fan of all of his material (even the past his prime sports columns) this remains one of my favorites, as much for the story, as for what it represents as a formative work.
In digging around for the perfect image, I discovered these box sets that a Los Angeles gallery MBFALA is selling. They are incredibly beautiful and limited to 100 sets. All pictures are from Thompson's private collection. Though I couldn't find a price, a friend promptly messaged me with an answer, "Holy hell these box sets are $4,500 each!"
Still fun to look at...
BOX SET
EXCERPTS
Coming soon a post about Oscar Zeta Acosta the real life Dr. Gonzo.
*Edit: My friend Robert made a wonderful point in directing me to an affordable book version of the pricey box set. Apparently the originals of these were also made in limited numbers (3,000 made) but were subsequently repressed and available for $14.
Link